What is the Camden SMART Initiative ?

The City of Camden is tackling its extreme urban water infrastructure challenges through an innovation and dynamic partnership called the Camden SMART (Stormwater Management And Resource Training) Initiative. Founded in 2011 by a coalition of six entities - Cooper's Ferry Partnership (CFP), the City of Camden (City), Camden County Municipal Utilities Authority (CCMUA), Rutgers Cooperative Extension Water Resources Program (RCE), New Jersey Tree Foundation (NJTF), and the NJ Department of Environmental Protection (NJDEP)- the Camden SMART Initiative is a community-driven movement to protect human health, improve conditions for economic development, improve water quality, and enhance the quality of life for Camden City, its residents, and the Delaware River watershed through the broad use of green and grey infrastructure techniques for stormwater management.

As a result of Camden's aging and overtaxed combined sewer system, a one-inch rainstorm can leave major roads impassable, turn parking lots into stagnant lakes, and send sewage into parks, homes, and waterways. Not only is this a nuisance, it is a public health crisis that degrades the quality of life of Camden's residents and negatively impacts the City's economic viability and environmental quality. The unseasonably wet summer of 2013 created several large street floods that shut down public transportation and cut off roads, stranding residents, workers, and visitors. A fire company's boat was needed to rescue passengers from train platforms surrounded by floodwaters. The significant flooding impacts from typical rainfall further underscores the dire threat that severe weather events, like Hurricane Sandy in 2012, have on Camden.

Utilizing a unique "collective impact" approach to partnership, to date the Camden SMART Initiative has constructed a total of 49 green infrastructure projects throughout the City of Camden, which capture, treat and infiltrate over 60 millions gallons of stormwater each year that would otherwise contribute to overflows of the combined sewer system into Camden's streets, parks, homes and waterways. SMART has also distributed 223 rain barrels to Camden residents, planted 1,458 trees, engaged 4,000 community members, hosted 33 sustainability events and workshops, and collaborated with more than 40 project partners in the development of green infrastructure projects and programs.

Through the completion of several transformative projects in the next year, the Camden SMART Initiative will increase its impact tenfold, capturing, treating and infiltrating 30 million gallons of stormwater annually. Additionally, the Initiative will develop a long-term City-wide stormwater management plan that will serve as a roadmap for future sustainable stormwater management.



SMART in Numbers:
---
A Sustainable, SMART Vision for Camden

The future of Camden is inextricably tied to the future environmental and economic health of the region. A green stormwater infrastructure approach is the most environmentally beneficial and economically favorable way to remediate the effects of urbanization on the region's waterways. Sustainability must be a fundamental component of the revitalization strategy for the City of Camden because it generates economic development, improves the lives and health of Camden residents, and improves the quality of the water and air. The Camden SMART Initiative will benefit the City of Camden by:


Preventing neighborhood flooding
Reducing combined sewer overflows
Creating sustainable green jobs
Improving air, water and climate quality
Developing environmental policy
Increasing property values
Providing economic development opportunities
Adding recreational amenities and open space
Beautifying neighborhoods
Powered by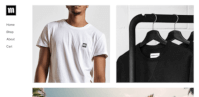 Create your own unique website with customizable templates.